It can be a real chore to wipe your dog's paws every time they ventured out into the backyard, but it's a must; muddy prints can wreck your home. People commonly buy synthetic turf because they have pets, and they need a solution that can make you a little less worried and your dog a little extra happy. Dog turf is usable all year long. It doesn't need mowing, watering, or trimming and looks just like the real stuff.
1. Dog Takes To It Pretty Quickly
A beautiful and clean artificial lawn will surely motivate your dog to go outside more often, do their business with ease, and get more exercise. Artificial turf feels very similar to real grass and looks virtually indistinguishable, but believe it or not, it can't be dug up or become muddy. Doggies love comfort just as much as humans do. Dogs grow accustomed to the turf pretty quickly. When installing pet turf, the existing soil gets excavated. A sub-base consisting of aggregate is installed. Dog owners have different needs when it comes to their yard, and Global Syn-Turf understands that. Pet Turf is 100% Lead-Free and safe for children and animals.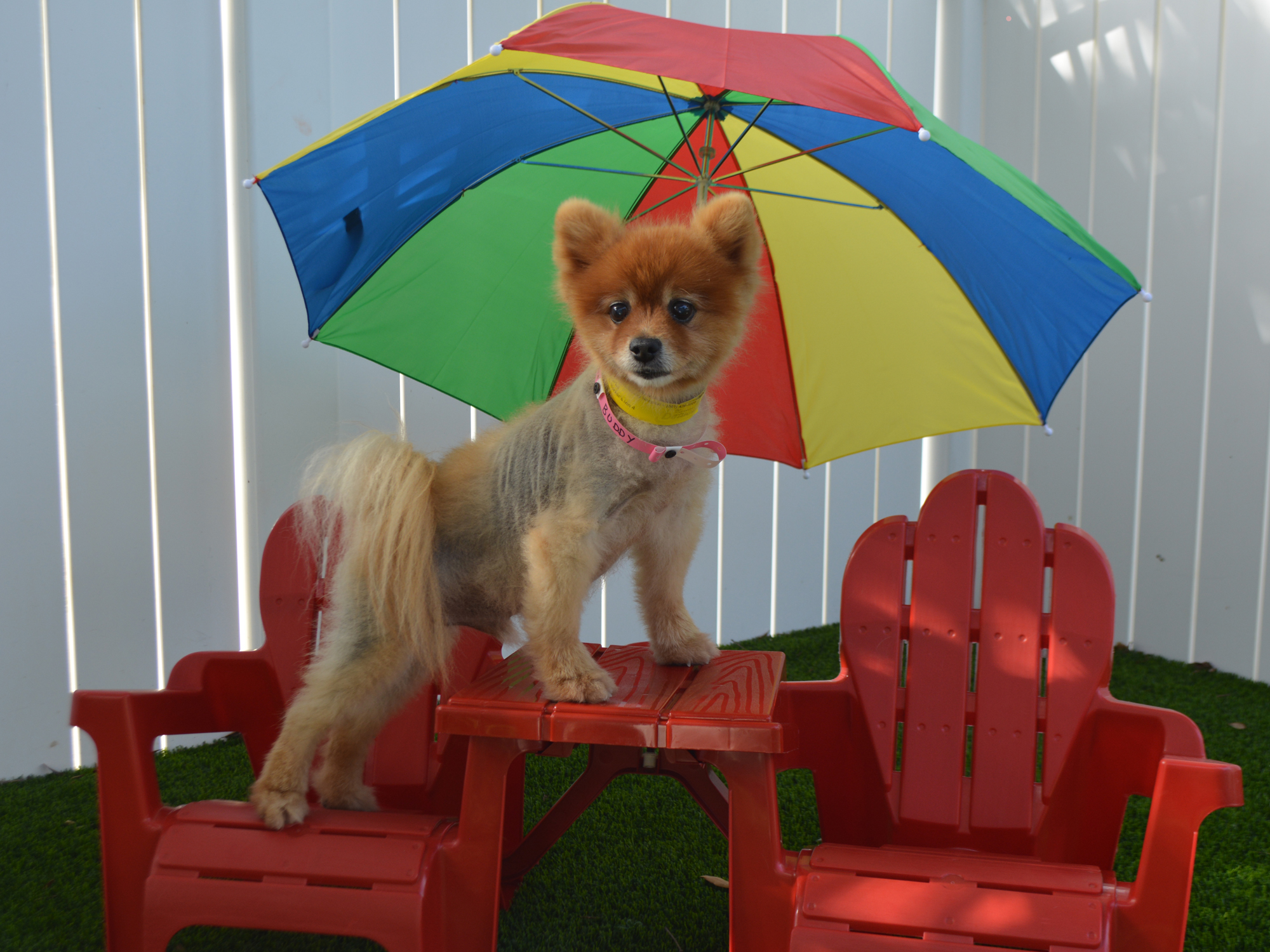 Fake Grass For Dogs Hallandale Beach, Florida
2000
1500
2. Artificial Turf Can Cope With Your Dogs Habits
Does your dog like to lie on a specific spot every day? Artificial grass is resilient; it springs back to its original condition. It may need an occasional brush-up, water splash or clean-up, but these small maintenance measures worth the beauty of an ever-green lawn.
Does your dog like to do his business in the same spot? To keep the area clean, and prevent potential smells, we recommend washing those areas with warm soapy water. The great thing is – the synthetic grass doesn't fade. It isn't affected by the dog's urine, unlike natural grass.
Does your dog like to kick up grass after pooping? Synthetic turf is strong enough not to tear from furry friends activities. You won't need to be mad at your friend anymore; they won't destroy your yard. Synthetic turf is meant to last for up to twenty-five years no matter how energetic and active your animals are.
3. Dogs Cannot Dig Through Artificial Turf
There is no doubt about it; dogs love digging. It's what your puppy does best. Can dogs dig through artificial grass? With the correct grass installation, not a chance! Global Syn-Turf outdoor pets system offers superior drainage, absorption, softness, and durability. The second important part of ensuring that your dog cannot harm your artificial turf is to make sure the edges of the lawn are secured well.
4. Dog Turf Looks Great All Year Round
During the winter months, your garden and patio become a "no-go" territory as they can turn muddy and damp. Artificial grass for dogs is incredibly easy to clean; it looks startling and pleasant, whatever the weather is. The rainfall will quickly drain through synthetic turf without creating water puddles on the surface of your lawn. Our pet turf, featuring Flo-Rite-Thru technology allows for ideal drainage.
5. Dog Turf is a Fantastic Sensory Experience For Pets
All dogs love synthetic grass. Durable and resilient under heavy use, our turf products are proven to eliminate the stress associated with upkeeping pets environments. Soft to the touch, environmentally-friendly, our products are a hot choice for families with kids and dogs who like to play outdoors. Eco-friendly dog turf transforms imperfect, uneven grass into a bright green wonderland of perfectly manicured lawn.
With pet turf, there are no worries about fertilizers and pesticides that can harm the health of your loved ones. There are no brown spots, patches of dead grass, unpleasant odors, or muddy paws. Fake turf for dogs is drought-tolerant, low maintenance alternative to a natural lawn that helps to conserve water and reduce water bills. It's ideal for dog parks, and pet runs, as grass mats, potty training, pet stores, and commercial dog facilities.