Company
WELCOME TO GLOBAL SYN-TURF
At Global Syn-Turf, Inc., we strive towards the satisfaction of our customers. Global Syn-Turf manufactures more than 150 million square feet of artificial grass each year. Our certified production plants in the United States and overseas produce synthetic grass for lawns, sports fields, putting greens, playgrounds, traffic medians, rooftops, and more. We not only have the largest inventory of synthetic turf in the United States, but we also provide the highest quality products available on the market today.
---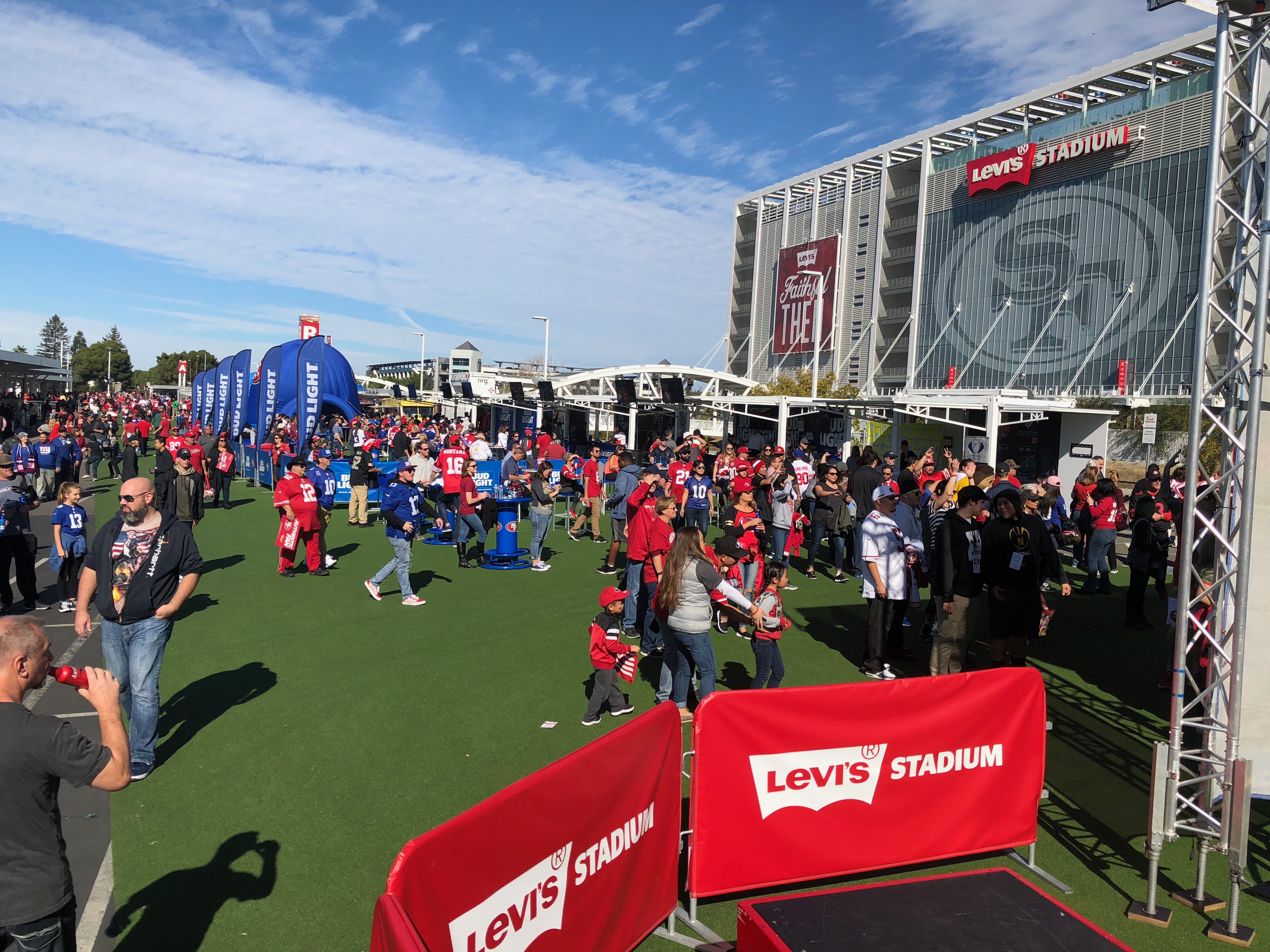 4032
3024
Every day we demonstrate environmental leadership and follow our prime mission - to green planet earth while providing safety and comfort to the people who enjoy our turf every day. Our lead-free synthetic turf is safe for humans, children, and pets and has a life expectancy of at least twenty years, not to mention boasting one of the best warranties in the industry.
GST's unique technologies and designs allow our grass to look natural and realistic for years to come, to stay cool in high temperatures, and to keep green and fresh in cold weather conditions. Each of our product lines has passed vigorous tests and far exceeded government standards.
---
CALL (877) 796-8873 TO SPEAK TO A GLOBAL SYN-TURF REPRESENTATIVE
Stories from Global Syn-Turf
---
based on 703 customer reviews
---
2020-11-24T19:48:25+00:00
There are a lot of turf suppliers nowadays that excel in one way or another, whether it's pricing, selection, customer service, etc. GST is a great balance of all of those things and on top of that, they have the largest selection by far. We are a relatively big landscaping company and so we get 10+ jobs a day for turf. We needed a supplier that could keep up with our customer's demands so that we could remain consistent ourselves as well.
Ventura California
3 customers found this helpful
---
2020-11-24T01:10:44+00:00
I want to talk to Global Syn Turf and their local distributor in our area for doing a great job installing the artificial turf before our child's three-year-old birthday party. I found Global Syn Turf online and called them and asked them about their artificial turf. Immediately told me they were an artificial turf manufacturer and they did not tell direct to the public nor did they do installations. They did tell me however they could refer me to artificial turf dealer distributors in our area. They referred us to three dealer distributors in our area and we got installation bids from all three. We ended up going with Sam and his crew and they did a great job and were very professional and got the job done in time before a child's party. I would recommend this company to anyone who ever wanted a referral for artificial turf and installation. Global Syn Turf selection of artificial grass is the biggest I have ever seen in the most realistic to real grass. Once again, I want to thank Global Syn Turf and Sam the installer for doing a great job and leaving my house in great condition before our child's party.
5 customers found this helpful
---
2020-11-23T18:39:34+00:00
GST's turf is super easy to install and the ordering process is simple. All the different grasses seem to have the same installation process and none of them are difficult to install. We are relatively new to the turf market but one thing we can definitely appreciate is the big selection that GST offers. It's always good to have more vs less to choose from.
4 customers found this helpful
---
2020-11-22T20:41:28+00:00
I want to thank Global Syn-Turf or helping me with a very large project in my backyard. I got their name and phone number from a neighbor of mine who used a Global Syn-Turf distributor in my area. The distributor sent out a sales representative who came and measured my yard and gave me a quote right on the spot. The sales person was named Sam and he was very insightful as to how to design and install my yard. I ended up purchasing the S blade 90 from Sam and his company. They installed my turf about one week later. The installation crew of Fred and his team worked very very hard to get the job done in time before my party that weekend. And further research after receiving my warranty from the manufacturer Global Syn-Turf they are one of the largest manufacturers in the world. They are very Innovative and the design of their artificial turf products. with your purchase and installation, you receive a manufacturer's warranty and the distributor offers a one-year labor warranty. The manufacturers product warranty is a 15-year warranty against any and all defects. it makes me feel better to know that I have the warranty from the manufacturer and not a reseller. I want to thank Global Syn-Turf and there distributor here in my area for taking such great care of me. I would prefer this company to anyone who wanted a referral as I received their information from a referral as well.
5 customers found this helpful
---
2020-11-22T04:59:16+00:00
Why does artificial turf need to be so difficult. I want to work with a company that is secure, knows what they are talking about and is professional and responsive. Well I found the right company and they are named Global Syn Turf. This company has done everything they said the would do and more. We call them and they mentioned they are one of the largest manufacturers in the world and the largest distributor in the United States with what is soon to be their 11 distribution centers in the country. With their new distribution center coming in Chicago, Ill it makes 11 distribution centers nationwide. 3 times many as the closes competitor. I want to thank Global Syn Turf for their help in selling us turf through our local distributor
5 customers found this helpful
---
2020-11-21T04:55:04+00:00
I had artificial turf installed in my yard last week. The turf we chose was the SuperNatural 80 from Global Syn Turf. I have to say the sample we saw was the most beautiful piece of turf we saw compared to the many different samples we had. The SuperNatural 80 installed is a different story as it is even more beautiful. This turf is a 6-color artificial turf with 5 different types of blades. Apparently, it is the first of its kind on the market today. I had my family, friends and neighbors come over to look at it and they could not believe it either. It is so natural looking you can't tell it is fake. Even when you reach down to touch the grass you still think it is real. This artificial turf is 2 inches tall and has a total weight of 111 oz. per sq. yard. The turf blades a re a combination of Lime Green, Field Green, Light Brown and Emerald Green. The curly thatch is Polyethylene Monofilament and Polypropylene curled thatch. The manufacturer, Global Syn Turf, exceeded all the expectations for artificial turf when they created this master piece. Now all my friends and neighbors have called Global Syn Turf to be referred to a distributor near them. The installer we had was the best. They worked so hard and did such a great job at such a resalable price. I want to thank everyone from the manufacturer's designers, to the Global Syn Turf staff, the local GST distributor and the installer for their work.
3 customers found this helpful
---
2020-11-20T18:38:36+00:00
GST has the most experienced sales reps out of any turf supplier out there. They know the turf game inside out and I love how communicative they are. I reached out to GST and one of their reps gave me a call shortly after. We discussed different turf options, infills, installation, etc. The amount of knowledge that Dave had was very impressive and it made the entire beginning process so much easier. Definitely looking forward to being a GST partner!
5 customers found this helpful
---
2020-11-20T04:54:54+00:00
Global Syn Turf has the largest and greatest Dealer Distributor Installer network in the country. I live in St. Louis, MO and there aren't a lot of artificial turf installers in my area. I found Global Syn Turf online and called them and they answered the phone on the first call. They told me they are the largest manufacturer and distributor of artificial turf in the country with over 10 warehouses nationally. They told me they sold turf only through their dealer network. They gave me a list of dealers in my area. They told me they could sell me turf and offer installation services if I needed. I called all three companies and received bids from all three at no charge. I really liked all three companies and felt like they all knew what they were doing. We ended up buying the All Natural 75 turf from the company that had the lowest turf and installation price. Franco and his crew really took care of me on the install. They brought the artificial turf and the other supplies and installed the job in just three days. I want to thank Global Syn Turf and Franco and the St. Louis turf dealers for making this a smooth and reasonably priced experience.
9 customers found this helpful
---
Find Artificial Grass in Your City
Meridian
Aurora
Phoenix
Casper
Kansas City
Lexington-Fayette
Aberdeen
Fort Wayne
Birmingham
Gulfport
Colchester
New York City
Tampa
Parkersburg
Norfolk
Juneau
Bismarck
New Orleans
Anchorage
Cincinnati
Spokane
Worcester
Tucson
Cleveland
San Diego
San Jose
Baton Rouge
Reno
South Burlington
Boston
---
Global Syn-Turf, Inc. is a leading manufacturer and wholesaler of high-quality artificial grass in the United States and Canada. The company offers an extensive selection of products for commercial and residential landscapes, playgrounds, sports athletic fields, municipalities, golf putting greens and pet areas. Global Syn-Turf, Inc. provides innovative, environmentally friendly synthetic turf systems which require little maintenance, no water, pesticides, or fertilizers through multiple company-owned distribution centers across the United States. The state-of-the-art artificial grass offers realism, drainage, performance, safety, and durability. Global Syn-Turf is the exclusive artificial grass partner of San Francisco 49ers.