Company
WELCOME TO GLOBAL SYN-TURF
At Global Syn-Turf, Inc., we strive towards the satisfaction of our customers. Global Syn-Turf manufactures more than 150 million square feet of artificial grass each year. Our certified production plants in the United States and overseas produce synthetic grass for lawns, sports fields, putting greens, playgrounds, traffic medians, rooftops, and more. We not only have the largest inventory of synthetic turf in the United States, but we also provide the highest quality products available on the market today.
---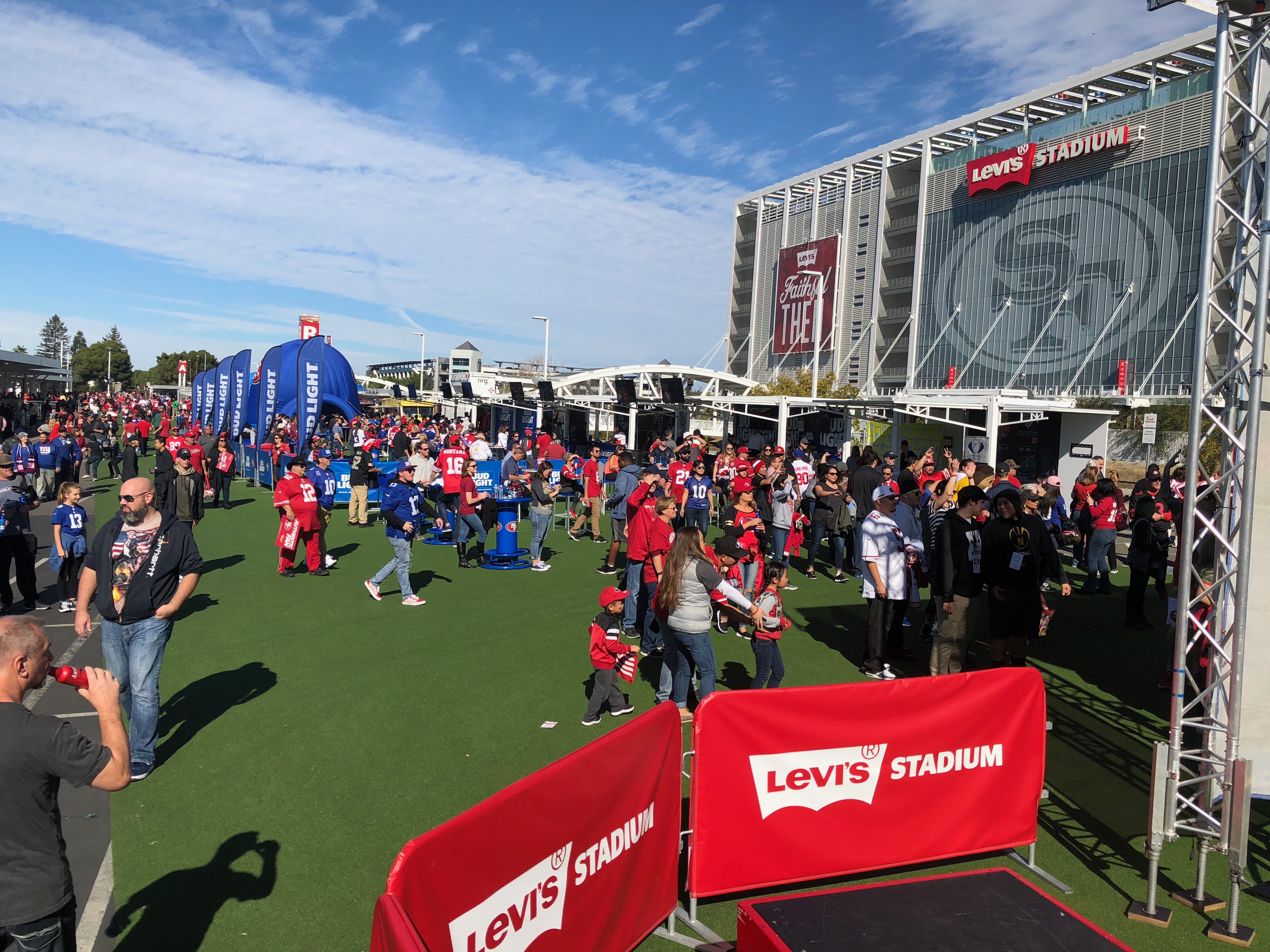 4032
3024
Every day we demonstrate environmental leadership and follow our prime mission - to green planet earth while providing safety and comfort to the people who enjoy our turf every day. Our lead-free synthetic turf is safe for humans, children, and pets and has a life expectancy of at least twenty years, not to mention boasting one of the best warranties in the industry.
GST's unique technologies and designs allow our grass to look natural and realistic for years to come, to stay cool in high temperatures, and to keep green and fresh in cold weather conditions. Each of our product lines has passed vigorous tests and far exceeded government standards.
---
CALL (877) 796-8873 TO SPEAK TO A GLOBAL SYN-TURF REPRESENTATIVE
Stories from Global Syn-Turf
---
based on 1027 customer reviews
---
2021-06-20T18:55:28+00:00
I want to thank Global Syn Turf for the new artificial turf in my back and side yard. I surprised my husband with new artificial turf in our yard for Father's Day. Global Syn Turf was referred to me by my local landscape supply store here in Charlotte. This is the most realistic artificial turf you cna find and my husband was so surprised. Happy Father's Day to my husband and all the other great dads out there.
6 customers found this helpful
---
2021-06-18T19:38:04+00:00
We just had our entire yard Turf with artificial turf and a putting green in artificial viy on our concrete wall fence. We found Global Syn Turf online and created a good relationship with the sales rep Dave who referred it to a dealer and installer our area here in Dallas Fort Worth Texas. The crew was very knowledgeable and experienced and professional. They gave us lots of recommendations on different ideas of how to reconfigure our backyard to optimize space and cost. This advice really worked out well for how we configured our yard with the playground set and the trampoline. They also did an area on the side of the house for the dog and we made a pet run out of the side of the house. The putting green design for you is top notch with two different levels and 6 different putting holes. We wanted to make a putt putt course out of it but the installer talked us out of it and reminded us that too many old is not good because then you don't have any long putts without something in the way. This installation crew really helped us optimize our yard and make the best out of the room that we have. The putting green also has a first cut of friends about 2 ft. wide and then the rest is artificial turf it just flows throughout the yard. You should consider something like this for your home and save water and have a right off and increase value to your home I recommend you consider a project like this. Look up Global Syn Turf. Com today and ask for an installer in your area .
8 customers found this helpful
---
2021-06-18T16:35:16+00:00
I always recommend GST turf over other brands for a reason. Excellent quality and in my eyes they are the premier go to turf if you can afford it. I have full confidence recommending them to any of my landscaping customers and have no problem doing so to anybody potentially looking to switch to turf.
6 customers found this helpful
---
2021-06-18T00:07:25+00:00
I want to send Global Syn Turf for referring us a great artificial turf installer in our area. Installer Frank and Son were a very great group and very professional and is the most precise artificial turf installation. Global Syn Turf does not sell direct to the public do they do installation that's why they referred as the Frank. Now we have a new artificial turf backyard that our children love to play in. Now we're going to buy a new dog for our daughters to surprise them now that we have artificial turf. We love our new backyard and recommend everyone considered artificial turf for their Landscaping needs.
7 customers found this helpful
---
2021-06-17T16:57:49+00:00
Awesome turf, low prices, wide installer network, great service. There's not much else to ask for in a good turf supplier. Their installer network is very helpful since we don't have many installer connections ourselves. Like last month when we had a customer order 78000 sq ft of Sports turf, we had no one that was skilled enough to install it. The sales team over at GST told us to not worry and that they would find us someone who could install it with no issues. The results were mesmerizing and beat our expectations by far!
3 customers found this helpful
---
2021-06-16T23:44:29+00:00
I recently found some artificial ivy on the Global Syn Turf.com. Had to do some heavy research but I did find this and if you want to find it you go to Global Syn Turf ivy products and then needed it delivered in a rush and then we'll find the party. I want to cover my chain link fence in my backyard for privacy. So I ordered about 850 square feet of the ivy so I had to call Global Syn Turf order some more. Go to Global Syn Turf online lots of different ivy my husband and I are actually has some other areas of the house that we were missing you too. We received the extra artificial ivy and got it installed before our party. I want to thank Global Syn Turf and the lady that helped us on the phone expedited order.
3 customers found this helpful
---
2021-06-16T01:36:12+00:00
Global Syn Turf has the largest selection of artificial turf in the industry. I am a landscape architect and I was specifying artificial turf for a large park in Atlanta, GA but I needed to find a manufacturer that that had 120,000 sq. ft. of the turf in stock before I specified it. I finally ran across a company called Global Syn Turf on line and called them up. The front desk girl was very nice and referred me to Tracy one of their Sales Representatives. He searched their data base and found a couple of different skus of artificial turf that they had over 120,000 sq. ft. of turf in stock and on top of that it was the same dye lot. I ended up specifying the turf in the project and Global Syn Turf got the job. I want to thank them for having what has to be the largest inventory of turf in the country.
8 customers found this helpful
---
2021-06-14T21:29:36+00:00
The grass is not always greener on the other side. Let me tell you why, I used to use Global Syn Turf for years and I ended up going to buy Turf from another manufacturer because I thought the grass was greener on the other side. However, I found out the hard way that not all companies are built the same. The other manufacturer I bought Turf from was so unorganized and never had inventory and their deliveries were always late. I had to fill it up with that company that never answered his phone and I finally said enough is enough and I sent them a long email telling them all of the reasons why I was leaving them. Unfortunately sometimes you have to learn things the hard way in life and that's what I did. I will never leave Global Syn Turf again for another manufacturer who's waving a flashy new piece of turf in front of me or saying they have better pricing. Even though it may or may not exist it is not worth the consistency I need in my manufacturer for my business and to make my customers happy. I had too many times were the old manufacturer could not get me the turf in time or they ran out and I was stuck with my crew on a job losing mine and it will never happen to me again. I want to thank Global Syn Turf and their whole team and Greg for always being there for me 7 days a week. If you want to work with the best company out there you want to call Global Syn Turf today.
4 customers found this helpful
---
Find Artificial Grass in Your City
Laramie
Bismarck
Nashua
Columbus
Norman
Casper
Denver
Parkersburg
Raleigh
Davenport
Lincoln
Warren
New York City
Salt Lake City
Rapid City
Portland
Burlington
West Raleigh
New Haven
West Gulfport
Birmingham
New Orleans
Chesapeake
Nampa
San Jose
Los Angeles
Meridian
Atlanta
Lexington-Fayette
Little Rock
---
Global Syn-Turf, Inc. is a leading manufacturer and wholesaler of high-quality artificial grass in the United States and Canada. The company offers an extensive selection of products for commercial and residential landscapes, playgrounds, sports athletic fields, municipalities, golf putting greens and pet areas. Global Syn-Turf, Inc. provides innovative, environmentally friendly synthetic turf systems which require little maintenance, no water, pesticides, or fertilizers through multiple company-owned distribution centers across the United States. The state-of-the-art artificial grass offers realism, drainage, performance, safety, and durability. Global Syn-Turf is the exclusive artificial grass partner of San Francisco 49ers.