Company
WELCOME TO GLOBAL SYN-TURF
At Global Syn-Turf, Inc., we strive towards the satisfaction of our customers. Global Syn-Turf manufactures more than 150 million square feet of artificial grass each year. Our certified production plants in the United States and overseas produce synthetic grass for lawns, sports fields, putting greens, playgrounds, traffic medians, rooftops, and more. We not only have the largest inventory of synthetic turf in the United States, but we also provide the highest quality products available on the market today.
---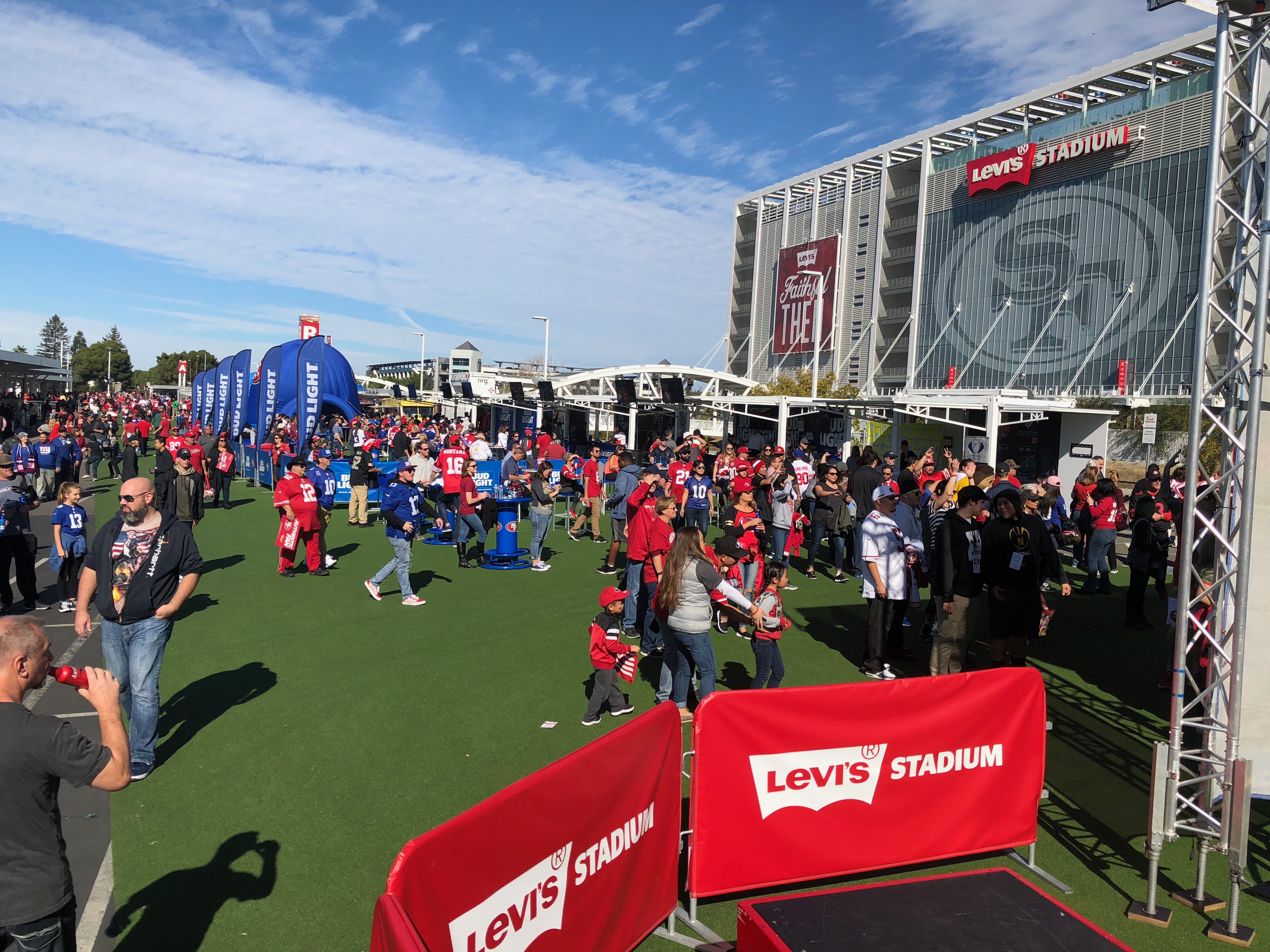 4032
3024
Every day we demonstrate environmental leadership and follow our prime mission - to green planet earth while providing safety and comfort to the people who enjoy our turf every day. Our lead-free synthetic turf is safe for humans, children, and pets and has a life expectancy of at least twenty years, not to mention boasting one of the best warranties in the industry.
GST's unique technologies and designs allow our grass to look natural and realistic for years to come, to stay cool in high temperatures, and to keep green and fresh in cold weather conditions. Each of our product lines has passed vigorous tests and far exceeded government standards.
---
CALL (877) 796-8873 TO SPEAK TO A GLOBAL SYN-TURF REPRESENTATIVE
Stories from Global Syn-Turf
---
based on 416 customer reviews
---
2020-05-27T04:38:13+00:00
I have been considering artificial turf for my three commercial pre-schools that have playgrounds. I started my research online and found Global Syn Turf and their website was very educational and helpful. I called them to ask them more questions about playgrounds and artificial turf and spoke with a manager named Jim. Jim educated me on artificial turf as it applies to commercial playgrounds. He mentioned they sold 4 different types of Playground Pads that create different Critical Fall Heights for the children falling off playground equipment. Right now I have either sand or bark for the critical fall height and it is messy, ugly and not very effective for critical fall heights. Jim recommend I call the Global Syn Turf dealer in Minneapolis to get a quote and more detail about the installation process. I had one of their representatives come out to measure all three preschools and give me a bid. He educated me on the fall height requirements for the different playground equipment I had at each property. As it turns out I needed to meet different fall height requirements at each property. He recommended the different Playground Pad thicknesses for each property and gave me a bid. This company seemed reputable and their price was very reasonable. I hired them to put artificial turf at all three properties. It took about 4 weeks to do all three properties, but they are finally all done. I want to give a big thanks to Global Syn Turf and their dealer here in Minneapolis that have made me a full believer in artificial turf.
6 customers found this helpful
---
2020-05-27T02:25:28+00:00
I seem to be the last person on my block to get artificial turf. So many of my neighbors have switched to synthetic grass in my neighborhood. I started asking around to my neighbors to find out who installer their artificial turf. To my surprise the largest majority used an artificial turf manufactured by Global Syn Turf. They explained to me there was a local Global Syn Turf Distributor here in Detroit. They all bought the turf from this distributor and they installed it as well. I thought I would do my due diligence and get a bid from a few different dealers to make sure I was making the right decision. Of the 4 companies I met with the Global syn Turf had the nicest turfs, the most professional distributor/installer. We ended up hiring the Global Syn Turf distributor to install the Sierra Super 94 artificial turf. This turf is tall, think and really looks like artificial turf here in Detroit. The installation team did such a fantastic job on our yard. We have very hard access to our backyard and the crew had to wheel barrow all the materials to and from our backyard over 80 yards. These guys are hard working and deserve a raise. I want to thank everyone at Global Syn Turf and their local distributor/installer for being professional and hard working.
---
2020-05-26T16:40:44+00:00
GST has always been the most consistent supplier for me. I've been partnered with them for over 5 years and they have never once ran out of stock or not been able to supply the turf needed for my jobs. For me, a supplier has one job and thats to keep their stock ready whenever. If you can't do that, then you aren't reliable as a supplier. Not only does GST get the job done, but they also offer at least 2x the variety compared to other suppliers.
7 customers found this helpful
---
2020-05-25T20:05:58+00:00
Going Green with artificial grass is a viable way to save on the earths resources. Global Syn Turf is one of the world largest manufacturers of artificial grass with a life long goal of creating products that are environmentally correct. Global Syn Turf has just broken through the threshold and created one of the world's first 100% recyclable turfs. Most artificial turf is about 95% recyclable because the urethane on the back is not recyclable. However, Global Syn Turf has broken through the barrier and has changed the world forever by creating the first fully recyclable turf. The Global Syn Turf Vice President was quoted saying, "Global Syn Turf is and always will have the environment in mind when building their manufacturing plants to have as small of a foot print as it can on the environment. We will also strive to create better artificial turf products for the environment." Global Syn Turf is an innovator of artificial turf products and will always be vertically integrated in the manufacturing process. This vertical integration gives Global Syn Turf the control on quality they desire.
Global Syn Turf also has one of the largest network of dealers and suppliers nationwide. Global Syn Turf can be find at Home Depot, Menards, Walmart, Amazon and thousands of brick and mortar stores nationwide. If you want to work with the best don't settle for less and call Global Syn Turf today.
7 customers found this helpful
---
2020-05-25T19:16:37+00:00
I make a living creating websites for companies to sell online. I am constantly researching different industries and building websites to grow companies sales. But I have also been in the market for a piece of artificial turf for my dog in my backyard. I ran across Global Syn Turf website and I have to say I was thoroughly impressed. This website literally has it all. They have pictures, specifications and testing for all of their artificial turfs right there for you to see and read. The post a copy of their 15 year manufacturer's product warranty. Global Syn Turf is a manufacture of synthetic grass and not a dealer or supplier. They are the ones that actually extrude the yard, tuft the artificial grass and coat the backing with Poly urethane.
I finally called Global Syn Turf and spoke with the representative on the phone about wanting to purchase a piece of artificial turf for my backyard. She explained the artificial turf comes in 15 wide lengths but they will cut it to any length I want. She mailed me some samples to look at. I couldn't decide between the S Blade 66 and the SuperNatural 60. I think I am leaning toward the SuperNatural 60 because of the different colors in the turf look so natural. I called Global Syn Turf back and told them I was ready to buy a 15' x 20' piece of the SuperNatural 60. They told me I need to make the purchase through their artificial turf distributor here in Newport Beach. I called them and they were so helpful. They said the could deliver thee turf to my house for a small fee or I could come pick it up. My husband and I decided to pick up the turf so we drove their called the dealer and they came outside and loaded it onto our truck.
We took the turf home, unrolled it and let it acclimate in the heat of the sun or a few hours. We put the turf in place and it look amazing. Me, my husband, my kids and my dogs love our new turf. We could not be happier and want to thank Global Syn Turf, their staff and the great website that I know took a long time and a lot of work to create.
8 customers found this helpful
---
2020-05-24T21:24:08+00:00
I was concerned about getting artificial turf thinking it was going to fade out. However, Global Syn Turf educated me and sent me plenty of data showing that artificial turf has Ultra Violet stabilizers in the artificial turf blades that slow down the fading process. Everything in the world fades in the sun, but if it has UV Stabilizers built into the product it can greatly slow down the fading process. Of course it also depends on where you live in this country. Do you live in the sunbelt or up north. Bottom line is I felt comfortable enough to purchase artificial turf and I have had it installed for 3 months now and all is good so far.
7 customers found this helpful
---
2020-05-24T17:04:54+00:00
I want to thanks the installation team of Sam, Joe and the rest of the guys for working so hard on my new artificial turf grass and putting green backyard. My neighbors all had Global Syn Turf synthetic grass installed in their backyard and I thought I would check it out. I had some samples sent to me and ended up liking a turf different turf than my neighbors. I liked the Riviera Monterey 84 and both my neighbors had the S Blade 90 installed. They are all nice turfs, but I liked the darker artificial Turf. Global Syn Turf referred me the same turf distributor as my neighbors and I got the installation team of Sam, Joe and the rest of the crew for my installation. I want to thank these guys for their hard work and attention to detail. If you want great artificial turf installed in your yard then call Global Syn Turf and ask for Sam and Joe.
Mission Viejo California
7 customers found this helpful
---
2020-05-24T14:25:48+00:00
I want to write a review and say how helpful Global Syn Turf was for me. A friend of mine referred them to me and I called them and told them that I am physically disabled and can't get around to well. They gave me the phone number to the local Global Syn Turf dealers here in South Florida. I also mentioned to them that I don't get around very well but that I was looking for a no maintenance backyard with artificial grass. They set up an appointment to come to my house to bring me some samples and measure my yard. I thought all the samples of turf looked great and my favorite was the S Blade 90. The man measured my yard and explained the installation process in great detail. He explained it was a 10% deposit and the balance due upon completion once I was 100% happy with the work. The price seemed very reasonable to me to I proceeded with the deposit and they gave me an installation date. They explained the installation would take about 4 days. They showed up one week later and started tearing out my yard about 4 inches deep. A large dump truck dropped a large pile of rock in the driveway. They put all the tear out inn the dump truck and wheel borrowed all the rock into the backyard. They graded the crushed rock aggregate very level, wetted it down and compacted it with a compaction plate. My yard was slowly transforming to a no maintenance yard. The artificial turf was delivered and dropped on my driveway. Now today is turf day! As I watched from my back window they cut the turf in and nailed it down. Now they are using a spreader to spread infill on top of the artificial turf and now they are brushing it in with gas powered power broom. I can't believe how my yard is transforming to this green oasis. Now they are cleaning up and putting everything back where it came from. Once I reviewed the final work I gave them my final payment. Now no more water, no more maintenance and a green oasis in my backyard I get to look at every single day. This is why I wanted to write a review and tell the world how much I appreciate Global Syn Turf and their certified network of dealers.
3 customers found this helpful
---
Find Artificial Grass in Your City
Springfield
Birmingham
Fairbanks
Lewiston
Bellevue
San Diego
Philadelphia
Reno
Lincoln
Cranston
Hartford
Nashville
Concord
Cincinnati
Ironville
Salem
Fayetteville
Casper
Columbus
Tucson
Laramie
Grand Rapids
Washington, D. C.
Nashua
Green Bay
Rapid City
Fort Wayne
St. Louis
Aberdeen
Bismarck
---
Global Syn-Turf, Inc. is a leading manufacturer and wholesaler of high-quality artificial grass in the United States and Canada. The company offers an extensive selection of products for commercial and residential landscapes, playgrounds, sports athletic fields, municipalities, golf putting greens and pet areas. Global Syn-Turf, Inc. provides innovative, environmentally friendly synthetic turf systems which require little maintenance, no water, pesticides, or fertilizers through multiple company-owned distribution centers across the United States. The state-of-the-art artificial grass offers realism, drainage, performance, safety, and durability. Global Syn-Turf is the exclusive artificial grass partner of San Francisco 49ers.