Good morning, lawnmowers. If you have kids, you're bound to worry about safety. Installing synthetic turf is probably the best idea if you care about the health of your family. Otherwise, there are ten safety tips that may help you keep your child safe.
1. Don't mow the lawn with children outside.
In the United States, 800 children are injured each year in the lawnmower accidents. Most result in amputations. Some children rank behind a mower, others slipped under the mower while riding, collided with blades when a mower was steered in reverse, struck by it due to an uneven or wet surface. Besides, there is always a risk for a child for getting hit by rocks, tree branches or small toys left accidentally on a grass.
2. Never allow children to play with a lawn mower
Kids are curious; they can quickly cut themselves with blades. When you turn off the lawnmower, make sure it cools down. The exhaust can cause severe burns.
3. Don't allow your child ride on a lawnmower as a passenger
It's easy for a kid to lose a balance and tumble in the direct path of moving blades. Lawnmower blades spin up as fast on a human body as on grass surface.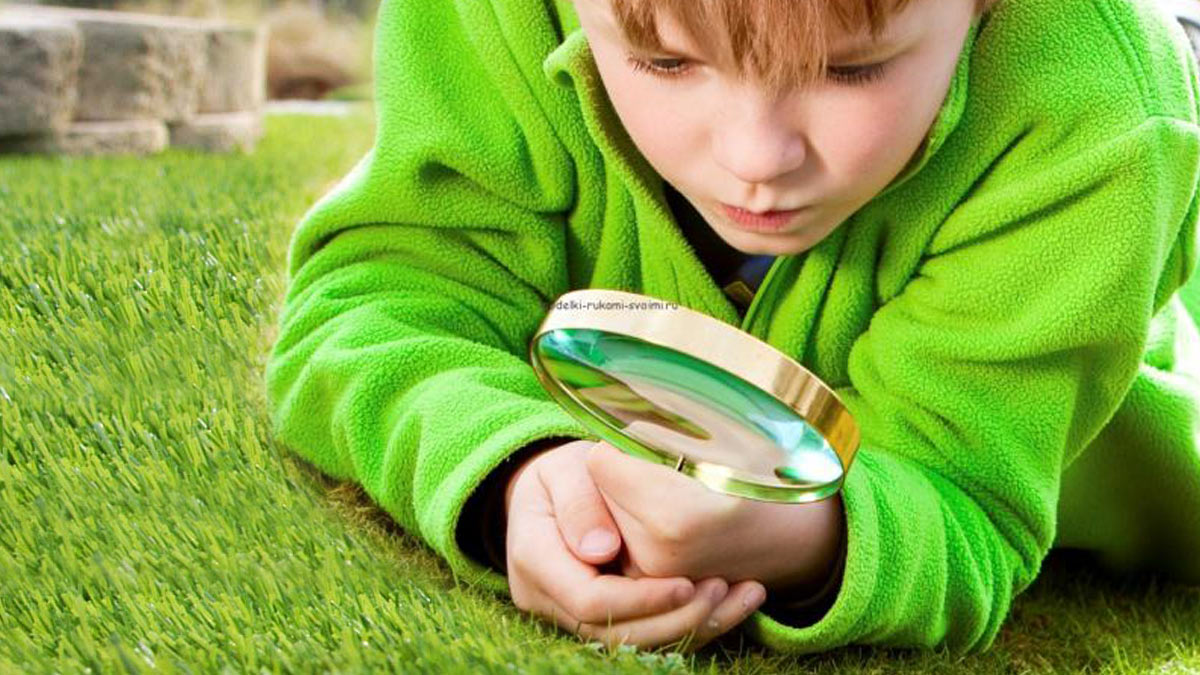 Children safety, lawnmower, spring, lawn, chemicals danger
1200
675
The American Academy of Pediatrics guideline suggests the "push-mower-age" of 12 years old, and the "riding-mower-age" of 16. There are also child's size, weight, strength, coordination and maturity level to consider.
4. Don't let Kids Play on Wet Lawn
Rain, snow, ice, and mud on grass are dangerous. If you can't avoid walking on a wet lawn, wearing proper footwear for better traction is the must. If you can't prevent it, remind your child to take slow, small steps.
Before you let kids out, look for low spots of a lawn that can harbor any standing water. Cover ponds if any to prevent drowning risk; it can also help to stop mosquitoes from forming a colony.
5. Sprinklers: Keep the Hard Surfaces Dry
Wet surfaces are a major cause of slips. Wet concrete, marble, ceramic tile are extremely slippery. Automatic sprinklers systems run on a schedule, no matter of rain or storm. Keep your eye on the weather. Turn off sprinkles when needed; don't let your children run over wet surfaces.
6. Keep your lawn chemicals-free.
You can't consider your lawn safe unless you keep it organic. Traditional lawn care products put the heath family at risk. Pesticides and herbicides are a host of cancers, nervous system disorders, endocrine disruptions, and can lead children to coma and even death.
It's not so difficult to keep your lawn chemicals-free. You can simply don't mow your lawn as often as usual, and leave clippings behind. You can weed-out garden by hand. In other words, put a little thought into your yard and let nature find its balance. It's better than endangering the future of your babies.
7. Keep your kids inside for 24 hours after you apply any chemicals.
If you still choose to apply chemicals to your lawn, follow the manufacturer's instructions on a package. To be safe, don't let kids play on a freshly applied solution for at least 24 hours. Children are at higher risk of pesticide-related disease than adults; their enzymatic, metabolic, and immune systems are still in development. The exposure to toxins can permanently alter their internal organs and systems, according to the EPA.
8. Store fertilizers and weed-killer in the locked-down place.
Children are aware of toxic dangers of substances. It's critical to store fertilizers in sealed containers and preferably locked inside storage sheds and boxes.
9. Check the lawn for dangerous objects
Before your kids roll out to your yard, check it for sticks, wire, construction materials; anything that can make a puncture wound or cause an eye injury.
Garden tools are awesome in an eye of a child, but their blades can hurt. You don't want your kid to lose his limbs because you just wanted to have a little fun together.
10. Don't forget the turf, mum!
No water. Chemicals and lawnmower free. No pests, no mosquitoes. No standing water. No slippery surfaces. No irrigation systems. Perfect around swimming pools. The list of synthetic turf benefits is endless, as the possibilities. 20 years ago, artificial turf was inconceivably expensive. Now we find it everywhere, on crosswalks, street medians, parks, playgrounds, stadiums, golf courses, front and backyards. In the last decade, synthetic turf became as popular as artificial flowers or Christmas Trees. It's popular because it saves us time and conserves water, required no maintenance, looks better than real grass, offers safe, healthy outdoor environment for children, and, overall, helps to reduce the adverse impacts of chemicals on our eco-system.