Before April 6, 2016, installation of artificial grass was permitted in Glendale, California only in the backyards. Due to severe drought conditions, however, cities cannot ban synthetic turf any longer. Recent AB 1164 legislation, allows installing fake grass on 50% of the Parkway areas. The other half must have live plant material.
For property owners in Glendale, if you want to install artificial grass on a front lawn, you need to obtain Parkway Landscaping Permit. Any material that obstructs vision creates a traffic hazard, blocks a fire hydrant or safety way fo pedestrians in prohibited to install on parkways. It includes plant material with needles, spines, stickers, thorns or poisonous to touch plants, gravel, loose rock, wood chips, and fruit trees or vegetables. Artificial grass was on a list earlier this year. According to the City Commission, now you can have synthetic grass on your front lawn installed by a state-licensed contractor.
SoCal Water $mart offers Turf Removal Program. You can apply for Rebate online, or call us today (877) 796-8873 and get a free quote.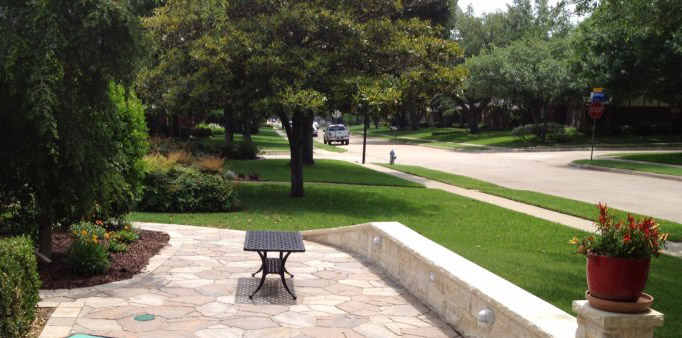 Artificial Grass Installation Glendale, California
682
338