What the demand for outdoor living grows with privacy is at the premium. Adding privacy screens within the garden helps divide it into smaller, more intimate spaces. They are useful in predictable rectangular plots, where they can add interest and heighten mystery. There are endless ways to add privacy to the landscape, from putting in perimeter plantings to building fences, garden structures, or stone walls. Artificial ivy creates a one-of-a-kind privacy screens softened by always green foliage.
Artificial ivy is great for reducing noise, reducing snow, and screening all year long. Global Syn-Turf offers a wide variety of landscaping elements including fake ivy and artificial grass to make your outdoor living comfortable and maintenance-free.
Ivy privacy screens are popular, but they also gained a reputation for damaging your walls and fences. Natural ivy roots take hold in crevices and cracks. Not all masonry walls can handle Ivy, and the invasive roots can cause considerable damage to other surfaces.
If you enjoy the ivy look on your fence, use artificial ivy panels. Natural ivy vines can quickly work its way between wooden boards, opening the joints and can damage the structure. The roots can penetrate small weaknesses and cracks in the wood grain, elevate the risk of rot. It also can harbor wood destroying insects and other pests. With faux ivy, you can enjoy the beautiful, green view with an added benefit of privacy.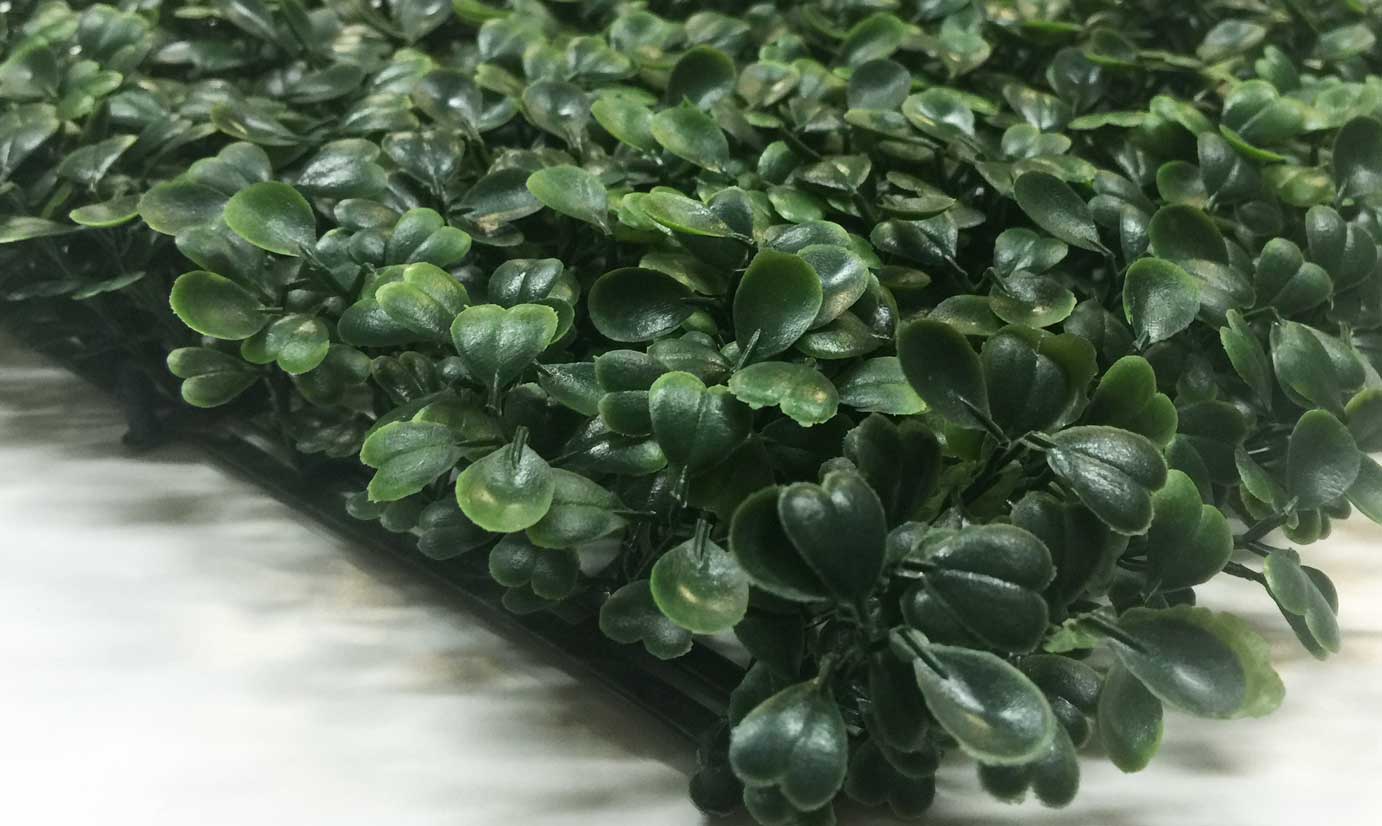 Artificial ivy creates ideal outdoor privacy screen with privacy fence panels, privacy screens, privacy fencing for patio,deck,backyard.
1382
826
Protect wood with artificial ivy. While you must prune away the natural ivy from wooden trim work, gutters, and windows, keep a close watch all year long and remove any invading stems, artificial or fake ivy is quick to install and takes no time to maintain.
A line of artificial ivy provides year-round seclusion. It's not just about watching eyes invading your privacy, you may want to shield your own view of your neighbors and block out their chatter with privacy screens.
Global Syn-Turf manufacturers the world's finest, most authentic artificial grass and greenery for indoor and outdoor commercial and residential landscapes with an added benefit of privacy screens. Elegant and graceful, our range of artificial ivy wreaths is ideal for decorating walls, doors, and fences. Add charm and create a aspired aesthetic with the fake Ivy. From dark settings to colorful walls, our faux Ivy panels lend beautifully to a range of interiors. Bring home our artificial Ivy panels, sit back and just enjoy its majesty.
Global Syn-Turf's artificial ivy is a mix of modern and fresh design. Our artificial ivy is maintenance free, resilient to weather and adhered to virtually any flat surface. The privacy screens will add a touch of elegance and beauty to the outdoor surroundings.
Living walls are famous all over the world right now, but they are also very expensive - both to install and maintain. Artificial privacy screens, decorative living walls made with artificial ivy hedge are inexpensive to install and free to upkeep. For this reason, property owners across the country install the fake ivy panels in the lobbies of office buildings, across exterior ways and backyards. They also look great on balconies, patios, and in courtyards.
Artificial ivy or fake ivy is especially useful in the stubborn spots where nothing will grow. Maintenance free, artificial ivy will never need to be watered, trimmed, or pruned, and insects and other pests will not alter their appearance.
Exterior faux plant varieties available offers lots of attractive greenery without the hassle and expense of upkeep. We have several options to choose from, all of which are UV-protected.
Artificial ivy or fake ivy is reproduced using the top quality commercial grade polyethylene blend material, coupled with a patented UV protection.
In addition to adding lots of color and texture to your backyard or front yard exterior decor, artificial ivy is easy on the budget. Not only do these enduring plants last season after season without losing their color, they eliminate watering costs, trimming and pruning expense that their live ivy incur. Also, they serve as natural pest deterrents. The advantages of artificial ivy and outdoor vines save your home or business budget while maintaining their rich, green, dense look for boosted curb appeal.
Global Syn-Turf happens everywhere. Global Syn-Turf manufactures product solutions that help you create inspiring spaces where people can feel better, relax and play.